The emblematic 'Ola Azul' swimming pool in Los Alcázares reopens its doors
1 Jun 2022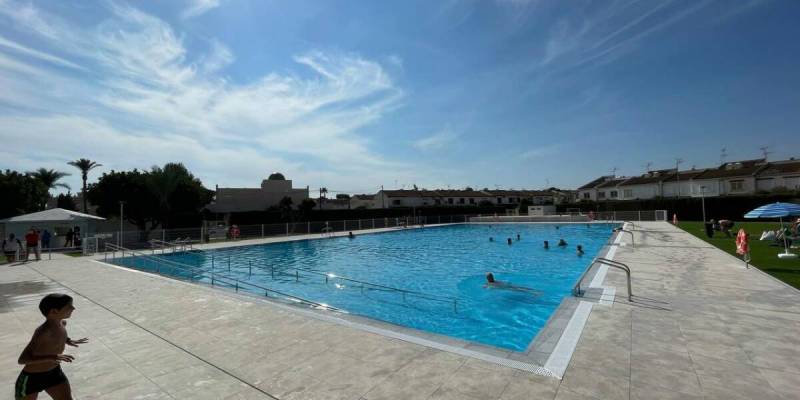 Summer is coming and the residents of the municipality will be able to escape from the heat from today 1st June in this municipal swimming pool which will be available every day of the week from 11.30am to 7.30pm.
The municipal swimming pool 'Ola Azul' will reopen its doors, after a long wait, so that residents and visitors can cool off and spend the day in this emblematic place of the municipality.
Access to the facilities will cost 2 euros for children and 3 euros for adults. This summer everyone will be able to enjoy from Monday to Sunday.
It will be equipped with all the necessary services and new features, such as a splash playground for the youngest members of the family; perimeter fencing of the swimming pools, creation of an access ramp and handrail for people with reduced mobility; adaptation of changing rooms and toilets and enlargement of the terrace of the cafeteria so that everyone can enjoy it.
If you don't know what to do, get your swimming costume and towel ready, because this is a refreshing way to spend the hot days with family and friends. Are you going to miss it?