HISTORY OF LOS ALCÁZARES 1º
15 Mar 2019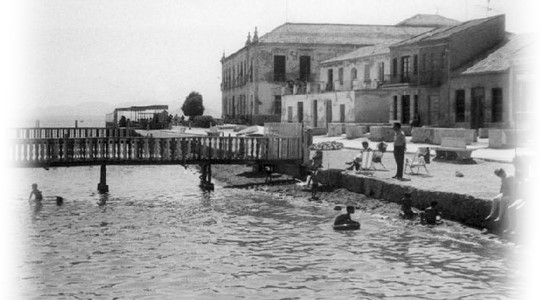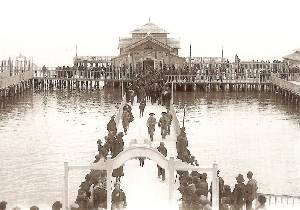 Club Náutico de Los Alcázares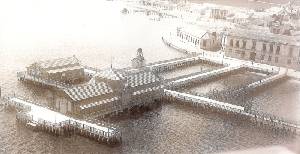 Club Náutico de Los Alcázares
Bathed by the waters of the Mar Menor, Los Alcázares overlooks the lagoon from the center of its curvature. The History of Los Alcázares dates back to the times of the Roman and Arab occupation, constituting the oldest population center of the Mar Menor, whose name derives from the Islamic palaces, located on its coastline during the Middle Ages. The Arabs turned Los Alcázares into a place of rest and vacations, reusing the Roman baths and taking advantage of the excellent therapeutic properties attributed to the waters of the Mar Menor. With the arrival of the Christian repopulation and by virtue of its strategic position, Los Alcázares becomes more important as a fishing and merchandise port.
After suffering the Berber incursions during the Modern Age, in the 19th century its beaches receive the arrival of inhabitants of La Huerta and families of lineage, among which the Fontes stood out, since the central nucleus of Los Alcázares is on the land from the farm 'La Cerca', by José María Fontes Alemán. The construction, at the beginning of the 20th century, of the Balneario de la Encarnación and the Air Base boosted demographic and economic progress. The independence aspirations of Los Alcázares, dependent jurisdictionally of the municipalities of San Javier and Torre Pacheco, were finally rewarded on October 13, 1983, when it becomes the youngest municipality in the Region of Murcia.
________________________________________
Sources
-Alonso Navarro, S. 'Los Alcázares: a municipality for History'. City Hall of Los Alcázares, 1993.
-Benedicto Martínez, J.F. 'The Alcázares, 1902'. City Council of Los Alcázares, 2002.
-Castillo Fernández, J. 'The role of our History: Archives of the Mar Menor: Los Alcázares, San Pedro del Pinatar, San Javier'. General Directorate of Culture. Murcia, 2001.
-Ramallo Asensio, S; Ros Sala, Mª. M. 'Archaeological itineraries of the Region of Murcia'. UMU, 1993.
Downloads
Download