Welcome to our new website
18 Feb 2019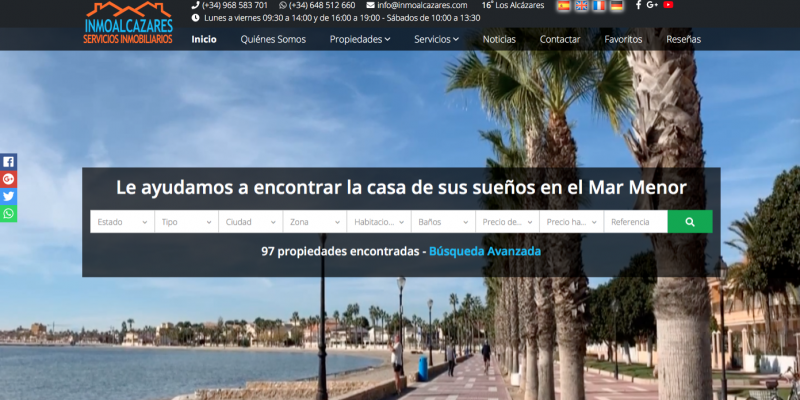 Inmoalcázares makes its new website available to its clients, property owners and collaborators.
On the agency website you can find properties in Los Alcázares, Cartagena and San Javier, among others.
Through our search engine you can search multiple properties and locations, for example apartments and bungalows Los Alcázares and Cartagena simultaneously, so that users can find your desired property with ease.
Do not you know the area well? There is no problem, on the website of Inmoalcazares you can perform your searches through a map.
If you need more information you can contact us at 648 512 660 or through the email info@inmoalcazares.es
We invite you to visit our offices in Avda de la Libertad, 74 Los Alcazares (Murcia) 30710