Pirate foam party
23 Aug 2022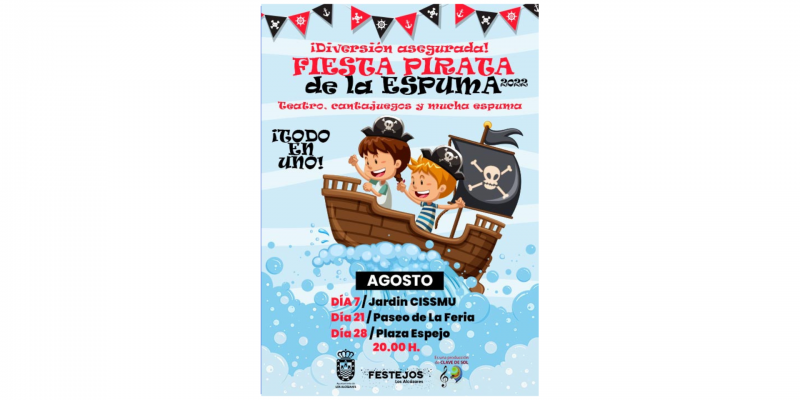 Sundays continue to be especially fun in Los Alcázares thanks to the activities programmed by the Los Alcázares Town Council's Department of Festivities.
On the 7th and 21st two of the pirate foam parties took place in the CISSMU Garden and in the Paseo de la Feria.
And next 28th you can't miss the last one that will take place in the Plaza del Espejo, where there will be theatre, singing games and lots of foam!
All aimed at the little ones of the house, perfect to cool off and have a good time with the family. With a Pirate atmosphere, on the shores of the beaches of Los Alcázares, we are waiting for you!