Assisted bathing service on the beaches of Los Alcázares
22 Jul 2022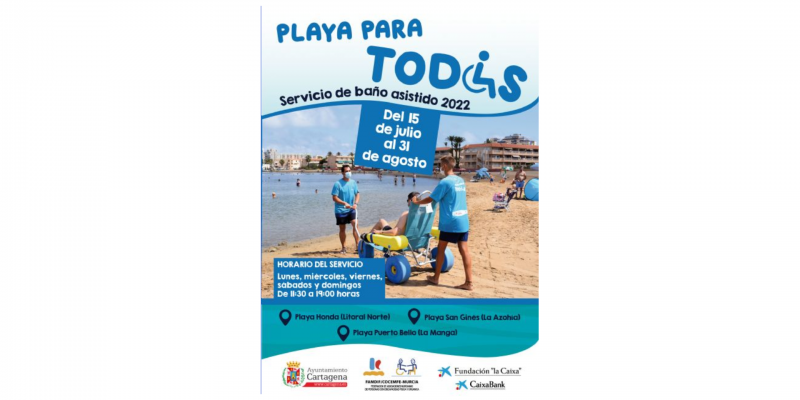 It will allow elderly people or people with reduced mobility to enjoy a safe swim in the Mar Menor.
This summer the beaches of Los Alcázares have six assisted bathing points that allow users with mobility problems to enjoy a safe swim in the Mar Menor. This service is completely free of charge and is available next to the lifeguard posts on the following beaches:
- Carrión Beach
-Manzanares Beach
-El Espejo Beach
-Las Palmeras Beach
-Los Narejos Beach
-Las Salinas Beach
This service will be available every day of the week from 11am to 7pm until 31 August.
So that the users of this assisted bathing service can enjoy safe bathing, they will have the help of Civil Protection assistants who will accompany them during the process, as well as being able to make use of accessibility elements such as a crane, amphibious chair and crutches, therapeutic floats and amphibious walkers.
In addition, all the beaches have shaded areas and the number of access walkways with colour differentiation will be increased, allowing for safer bathing in slippery areas.
Now more than ever, everyone will be able to enjoy the beaches of the municipality.