Can't move to manage the sale of your property?
15 Jul 2022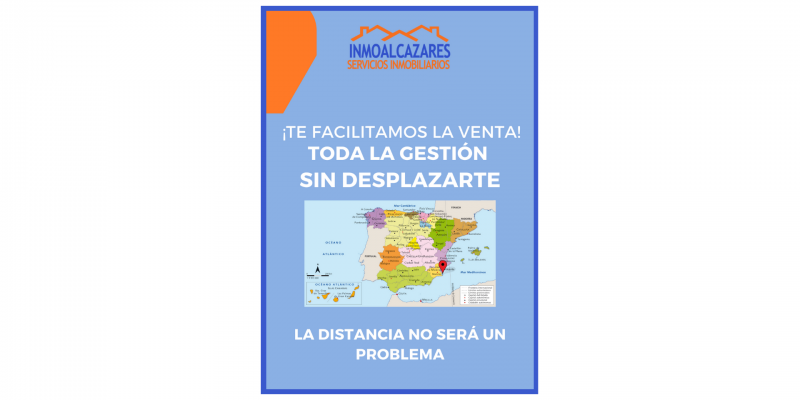 If you are having difficulties to move from your usual residence or even if you live outside the country, you can rest assured, because with Inmoalcazares that is not a problem, we give you the confidence to carry out ALL the procedures for the sale of your property without leaving your home.
We prepare all the documentation and follow up on-line, so you will always know what is happening with your house, and we offer you maximum security with the sale of your property.
How?
Custody of keys
Signed visits with ID card
Telematic appointments
Weekly reports
With our help, your property will be receiving future buyers in less time than you think and in a comfortable way for you.
If you are still thinking about it... Contact us and we will inform you of the details.