Summer is here!
22 Jun 2022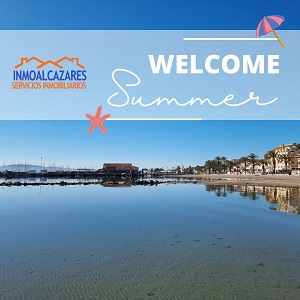 From INMOALCAZARES we welcome this new season, the sunny and warmer days, the beach or pool plans, the holidays and the unforgettable moments with the best company.
Los Alcázares is a wonderful place to enjoy its beaches, full of activities and places to visit.
The Mar Menor has a lot to offer you... Do you already know where you are going to spend this summer 2022?