Art, culture and music at the 'Palmera Fest' in Los Alcázares
8 Jun 2022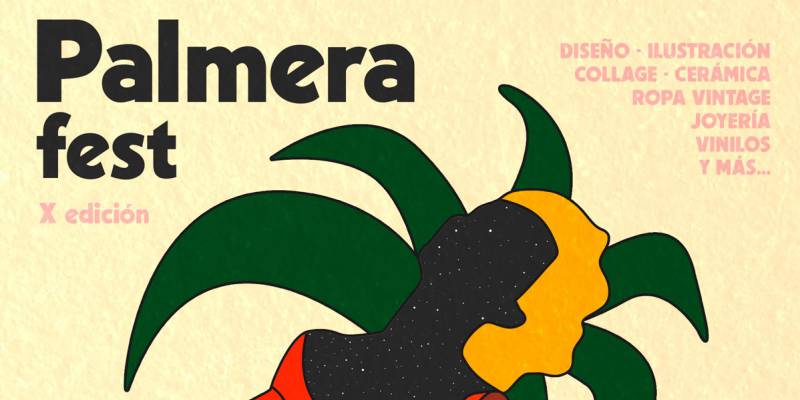 Would you like to attend the festival to support local commerce and art?
The festival will be held on the 11th of June from 17.00 hours, in the Town Hall Square where more than 30 stands will present the work of different artists.
The Town Hall of Los Alcázares announces the arrival of the tenth edition of the 'Palmera Fest', the art, culture and music festival of the Region of Murcia to be held next Saturday 11th June in Los Alcázares.
This edition will have stands of artists and craftsmen. Illustration, collage, vintage clothing, ceramics, restored furniture, decoration.... and also the underground music label Grabaciones Vistabella.
This is a project promoted by the local artist Greta Bungle that aims to bring the public closer to the work of artists who, like her, are moving the current scene.
The soundtrack of the event will be provided by different DJs who, through vinyl music sessions, will take us on a journey through different sounds, periods and styles.
As a novelty, the festival will feature PONGANUT Soundsystem, a different way of listening and feeling the music that all those who come to the event will be able to discover.
There will also be a healthy food stand run by 'Bocarriba Cocina', and a craft drink stand run by 'Sopa de Ganso'.
It is a perfect opportunity to discover unique creations, handmade and created in Murcia. Would you like to attend the festival to support local commerce and art? And above all, spend a day surrounded by art, culture, music and an unbeatable atmosphere.