Workshops for children, theatre, concerts, tourist train routes and a craft market complete the offer from 20 to 22 May.
18 May 2022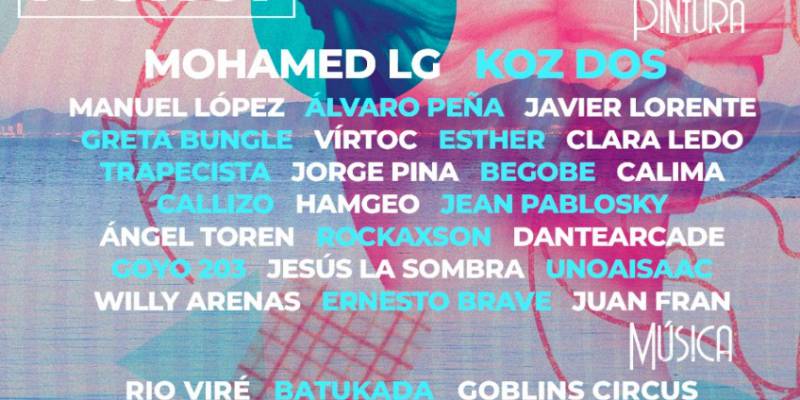 The streets of Los Alcázares will once again become a real urban art festival on the 20th, 21st and 22nd of May for the celebration of the Urban Art Festival Museo del Mar Menor.
More than 40 artists of regional, national and international renown will be taking part in this important festival. During these three days they will be working to improve some of the murals that have been worn down by the passage of time, as well as creating new works of art in the streets of the municipality. The public will be able to get to know and enjoy the different styles and techniques of urban art, as well as exchange impressions with the artists themselves. On the walls of the town, the works of well-known artists will be mixed with those of young, emerging creators.
Among the more than 40 artists who will participate in the festival, there are names that have become a reference, such as the Canarian artist 'Sabotaje al Montaje', who has been dedicated to urban art for more than twenty years; the graffiti artist Mohamed Lghacham, a Catalan creator whose work is situated between graffiti and fine arts; or the duo 'Pichi&Avo', known for their ability to create relationships between art, architecture, sculpture and social context.
Among the international creators taking part in this event are Luis Gómez, a Latin American who grew up in Italy and whose work can be seen on the walls of London, Barcelona and Berlin; and the Peruvian Danny Figueroa, who has been based in Berlin since 2008 and is known as 'Wesr'.
"We are very happy to once again collaborate with the City Council to carry out an event like this. This year we are especially excited because it is an act of vindication as the message focuses on the recovery of our Mar Menor," explains the artist and president of the Mario Company, the multidisciplinary collective that leads the initiative. "We invite everyone to visit and contemplate up close the creative work behind each of these works of art", says the artist.
Following the philosophy of the Urban Art Festival Museo del Mar Menor of taking art to the streets, the programme will include free live music in the streets and squares, as well as shows, theatre and activities for children. As a novelty, this edition of the festival will also feature one of the most renowned craft markets in the area: the La Hormiga craft market.