WELCOME
15 Feb 2022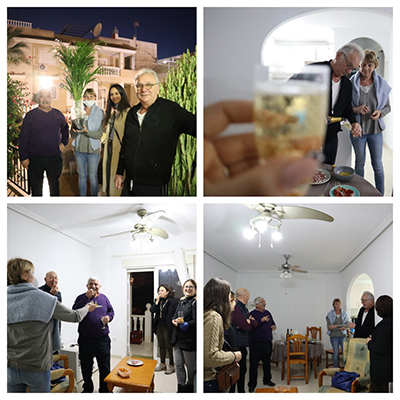 Last night, we had the pleasure of being invited to a dedication cocktail party in the new home of the Ménival family, who opened their arms and the doors of their new home to us and gave us a warm welcome.
They wanted to show us their gratitude, but on the contrary, from here we feel humble and very grateful and proud that we have clients who become family.
Thank you Gérard and Christine, you have set the bar very high for a good host, from that excellent French champagne, to that fresh and fruity white wine or those delicate and well-crafted canapés to liven up the time. Just like your dedication to making us laugh and enjoy the moment.
We must also thank you for that trust, so pure from the first moment you set foot in our office, that you took advice from us and that the purchase of your property went smoothly. This photo is the proof that we do not give up, that nothing stops us, and that is what fills our soul.

With love,
INMOALCAZARES, your family in Spain.