THE CENTRE OF LOS ALCÁZARES WILL HAVE THREE CHILDREN'S PLAYGROUNDS AND GREEN PERGOLAS
8 Feb 2022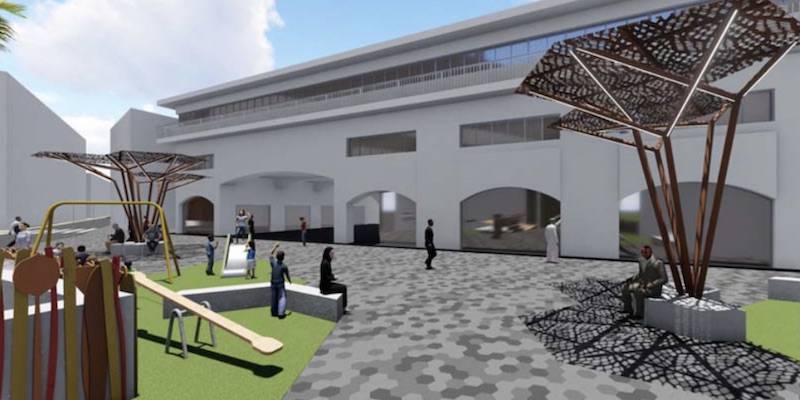 The remodelling of the town centre of Los Alcázares is already underway and, when the paving of the Paseo de la Feria has been completed, it will begin to take its final shape. One of the playgrounds will be located where the old fountain in the Plaza de la Feria used to be, another in the Plaza del Ayuntamiento and another in Calle Fuster.
Green pergolas with climbing plants will create shady areas in the Plaza de la Feria. Along the Paseo de la Feria, a large sail-type awning will cover this pedestrian avenue which serves as the backbone of the centre of Alcazaba, around which numerous shops and restaurants operate. There will also be protective pergolas to provide shade for pedestrians in the Town Hall square and large planters with plants to freshen up the atmosphere and bicycle racks will also be installed.
It is planned to install two interactive screens, one of which can already be seen in Calle Fuster. The other one will be installed in front of the 525 hotel in Los Narejos. Next to the car park on the corner of Avenida de la Libertad and Calle 13 de Octubre, there will be a charging point for electric vehicles. In order to increase the number of parking spaces in the centre, vacant lots will be made available in the surroundings of the old town and the beach to facilitate the arrival of tourists. By means of an app, visitors will be able to find out in real time how many parking spaces are occupied and the capacity of the shops.