The largest park in the Mar Menor with 36,000 square meters inaugurated in Los Narejos
23 Feb 2021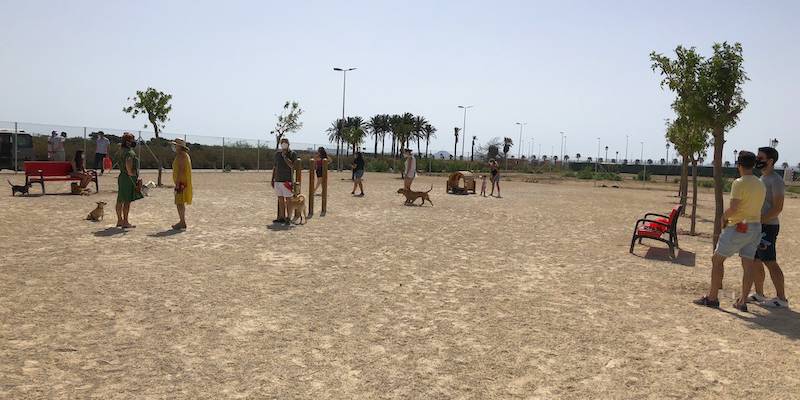 Neighbors and visitors can now enjoy the largest green area on the Mar Menor coast, equipped with a playground with different areas for different children's ages. The works to create the soccer field, the 2,000-square-meter dog park, and the picnic area with barbecues and wooden tables have already finished.
For the most athletic, the Gobio has calisthenics equipment for bodybuilding, such as sets of bars, benches, stairs and rings. For the development of the park, new benches and litter bins have been installed.
This area, which was neglected and invaded by waste and weeds, recovers a new life for the outdoor leisure of the families. The park has trees and palm trees. A 5,000 square meter car park has been set up on the adjoining plot.
The park is located between the caravan park and Los Narejos beach, next to the Spinosa kitesurfing school and the natural area of La Hita. For this protected environment, the City Council has asked the Autonomous Community for more conservation measures to prevent the deterioration of the wooden walkway and the loss of one of the habitats of the fartet and of the protected birds.