MODERNISTS FROM CARTAGENA MOVE THE VINTAGE BATHS TO LOS ALCÁZARES
1 Dec 2020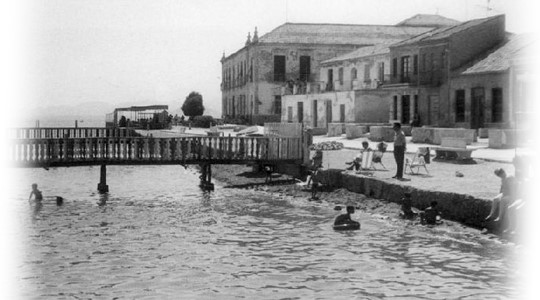 The Modernists Cultural Association of Cartagena de Levante has decided, if the health situation allows it, to celebrate this great event for modernists in Los Alcázares this year.
«We want to do it in Los Alcázares for several reasons. Historically, it was the typical area of these baths, also to take the Baths of Time to the Mar Menor to claim it and to help the reactivation of the economy of this municipality ", explains José Antonio Martínez, president of the Association of Modernists.
Likewise, they believe from the association that not only can they recreate the Period Baths on the beaches of Los Alcázares, but that the entire municipality accompanies with the modernist aesthetic because there are countless buildings from the time of 1880 to 1920 such as the La Encarnación Spa or several old houses on the waterfront.
This Cartagena association that recreates the historical modernist era was a pioneer in Spain, which is why it attracts many interested parties from outside the Region. Martínez thinks that since it is going to be the first modernist party celebrated at the national level after the pandemic, people who are fond of modernism "are going to come like crazy" to this event that will be held for a whole week.
The City Council and the association have several dates on the table, everything depends on the coronavirus: in May, during the summer or in September. In addition, they have already started with the preparations because they anticipate that many people will come. "We think the event is going to be important. We will have visitors from all over Europe. We want it to be an annual event because it is the place that meets the best conditions, "they say from the association.