OPEN MARKETS IN LOS ALCAZARES AND LOS NAREJOS ARE BACK!
20 May 2020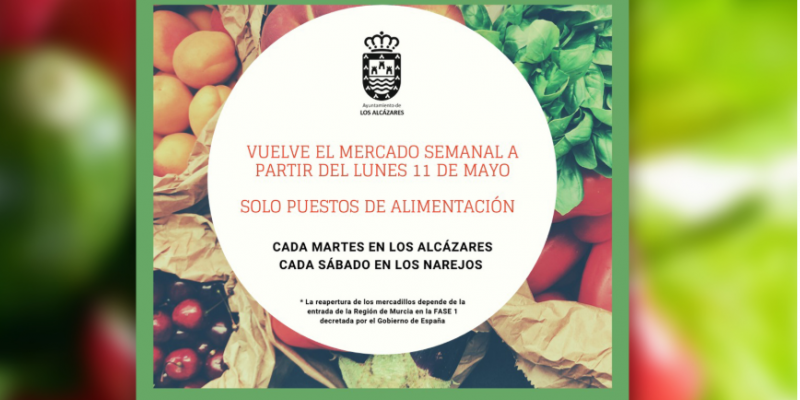 The markets of Los Alcázares begin the new normality with the reopening of the food stalls. Los Alcázares celebrates its weekly market every Tuesday and 116 are the food stalls whose installation is allowed. In the case of Los Narejos, every Saturday these street vendors settle in this area of the municipality, with 118 the number of stalls offering food to Your clients.
The markets of Los Alcázares and Los Narejos will return on traditionally scheduled days. Pedro J. Sánchez, Councilor for Economic Promotion, has stated that "according to the de-escalation phases, only the market stalls that provide the food service may return until we move on to the next phase, as the Central and Regional Government agree" .

He went on to explain that "so that their return to the activity is carried out in the safest way, the City Council will relocate the different market stalls, ensuring that they maintain the safety distance. In addition, they must mark the minimum distance between seller and Customer Sellers must have gloves, masks and disinfectant gel.